Join Our Fight To Protect 3,000 Years of Natural Heritage.
Out of 60 Million Olive Trees in Apulia, 25 Million Have Already Been Lost.
a challenge like no other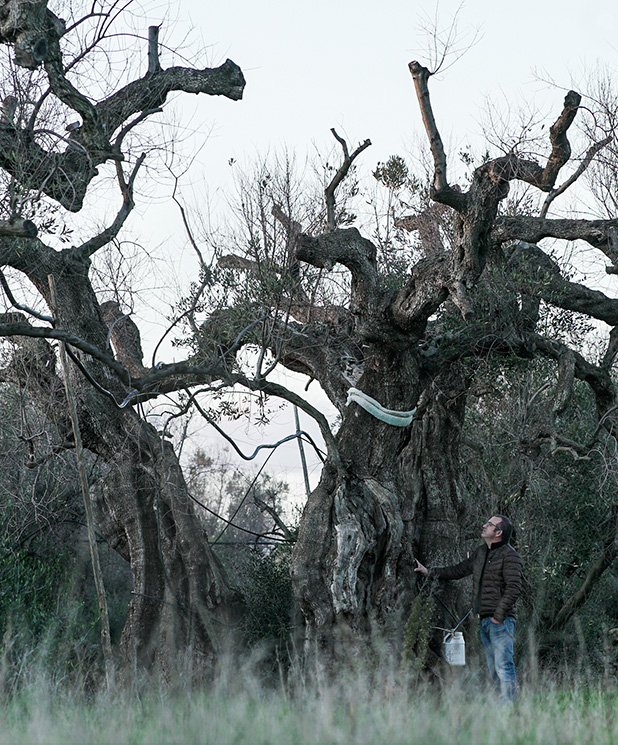 The Italian region of Apulia is facing a future in which its ancient cultural heritage and magnificent habitat of nature may be forever lost. Our mission is to prevent the monumental olive trees of Apulia from becoming a distant memory found only in the pages of history books.
Xylella fastidiosa, a plant bacterium spread by insects that travel from tree to tree, was discovered to cause olive trees to die in Apulia in 2013.
It has already killed close to 25 million of Apulia's 60 million olive trees.
why we are all concerned
A spreading problem
Xylella is one of the most threatening plant pathogens in the world – and still without a cure. It has already spread to France, Germany, and Spain, and can infect over 500 plant species. By supporting research and containment efforts, you can help fight the further spread of Xylella, protecting the region's olive trees, various plant species, and their ecosystems.
Cultural heritage
Apulia's olive trees are an important part of Italy's cultural heritage and have been part of the local way of life for centuries. By supporting efforts to save these trees, you can help preserve a crucial part of Italy's history and culture.
Environmental impact
Olive trees play a vital role in the Mediterranean ecosystem by maintaining soil quality and preventing erosion. Every tree absorbs CO2, gives out oxygen, provides a home for fauna, birds, and insects, cools the cities down and makes us happier. By supporting efforts to save Apulia's olive trees, you can help protect the environment and preserve biodiversity in the region.
Economic repercussions
The fact that 25 out of 60 million olive trees in Apulia have been killed by Xylella has caused significant damage to the local economy and the livelihoods of thousands of people who rely on the olive industry. By supporting efforts to save the olive trees and to build a future-proof landscape, you can help protect the local economy and people's jobs.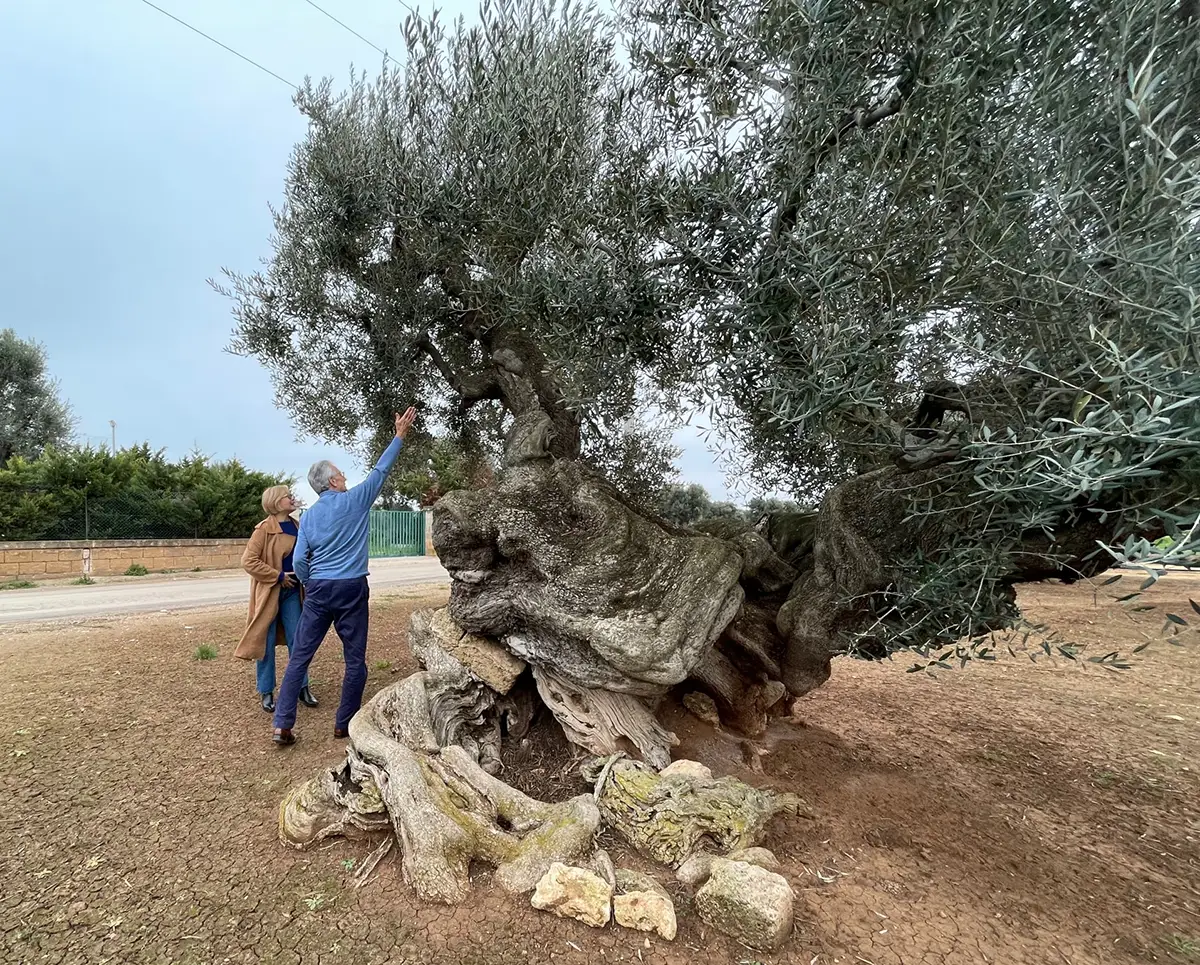 What needs to be done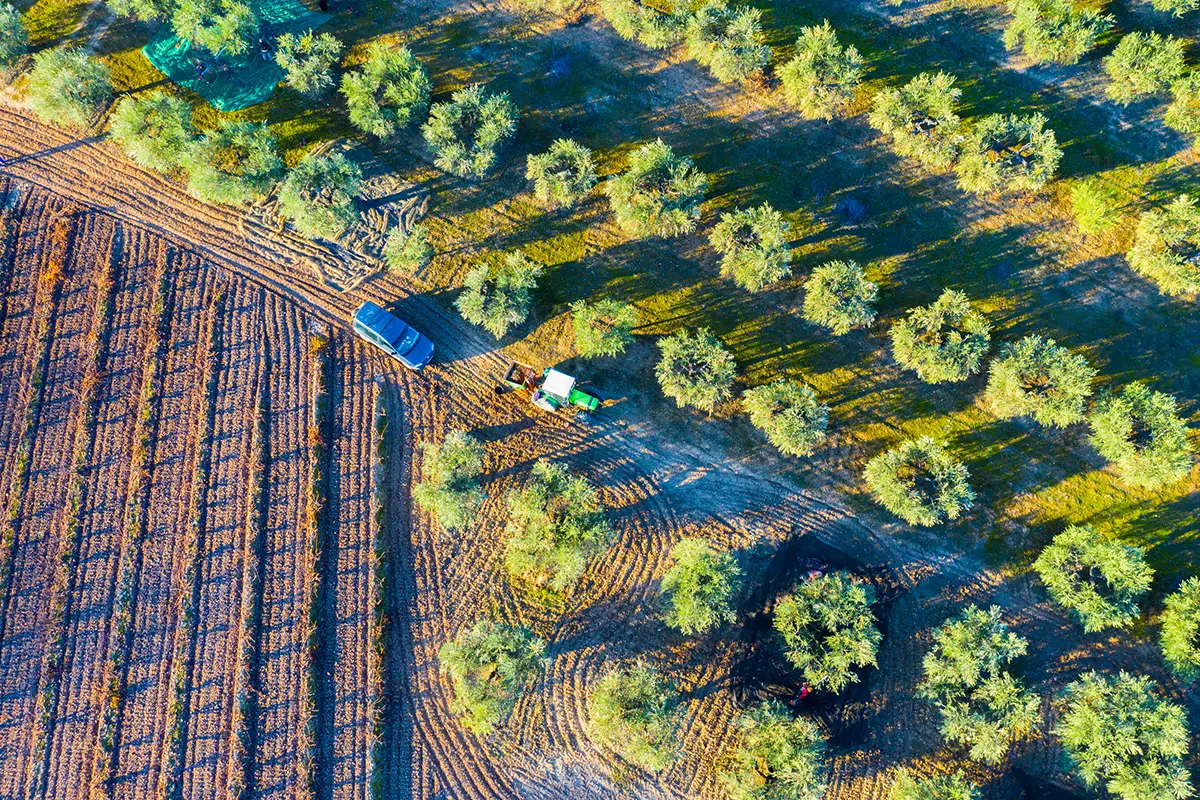 Short-term solutions
The oldest monumental olive trees in the world, some of which are 3,000 years old, are in danger of being wiped out by the deadly Xylella plant bacterium.
This harmful bacterium is spreading approximately 10 kilometers north each year, putting these precious trees at great risk. It is heartbreaking to know that there is currently no cure for Xylella, but the trees may be saved through early grafting with resistant varieties.
We are deeply committed to support this fight, and we are not alone. Dame Helen Mirren and her Save the Olive Foundation are working tirelessly to raise funds and awareness about the importance of early grafting. Together, we want to shed light on this issue both nationally and internationally. We aim at uniting like-minded people to help conserve these magnificent trees and prevent further negative economic and ecological implications.
Long-term solution
PandA Foundation cares deeply about the challenges within the context of urban development and the preservation of cultural heritage.
The endangered olive trees are a powerful example of this, and we are committed to working alongside our partners to analyze and develop strategies that will combat the socio-cultural, economic, and ecological repercussions of this crisis. Our ultimate goal is to help build a stronger, more sustainable environment. Cultivating biodiversity is also a growing imperative as the world combats and adapts to climate change.
a challenge like no other
Protecting 3,000 Years of Natural Heritage!
Your Support will:
• Support grafting of monumental olive trees
• Foster education and advocacy efforts
• Engage the public & opinion leaders
• Combat increasing impacts of climate change
• Protect the iconic landscape for future generations